The Season 10 Stage 5 Awards are Here!
uch like last season, the Armchair Ninja Podcast, has gathered a committee of Americna Ninja Warrior Content Creators to vote on our favorite Ninjas and moments from this past seaosn!
Here is a link to this year's Stage 5 Awards
Below are images of all the winners and nominees (spoiler warning - so go listen to the podcast first!)
If you missed last years Stage 5 Awards here's my recap.
Below are the American Ninja Warrior Content Creators who voted on this season's Stage 5 Awards: 
Rich and Bijan from the Armchair Ninja Podcast
Taran and Lita from Rob Has a Podcast's American Ninja Warrior RHAP UP
Will from TwoTwentyTwo Productions
Ian from SteelCityBiltz - He does some awesome American Ninja Warrior Power Rankings
and of course me represnting ANWFantasy
And the winners are:
Best Breakout Performance (Male):
Winner:
Mathis Owhadi

Nominees:
Eric Middleton
Austin Gray

RJ Roman
Zach Day
Best Breakout Performance (Female):

Winner:
Casey Rothschild
Nominees:
Karen Wiltin

Quest O'Neal
Abby Clark

Anna Shumaker
Best New Obstacle:

Winners (Tie):
Spin Hopper
(ANWNation instagram - Alex Carson)
Cane Lane
Nominees:
Doorknob Drop
Lightning Bolts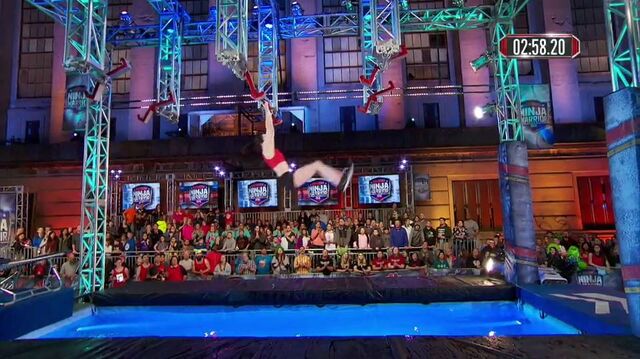 Déjà vu

Water Walls
Ninja Killer of the Year:

Winner:
Double Dipper:
Nominees:
Cane Lane

Iron Maiden
Déjà vu

Wingnut Alley
Best Comeback Story:

Winner:
Chris Wilczewski
Nominees:
Danny Bergstrom

Enedina Stanger

Jake Murray

Jeremiah Morgan
Shocking Fall of the Year:
Winner:
Isaac Caldiero
Nominees:
Allyssa Beird

Travis Rosen

Joe Moravsky
Daniel Gil
The Stealthiest Ninja Award:
Winner:
Josh Levin
Mike Meyers

Hunter Guerard
Jonathan Stevens
Brian Burkhardt
Female Ninja of the Year:
Winner:
Jesse Labreck
Nominees:
Barclay Stockett
Meagan Martin

Rachael Goldstein

Abby Clark
Male Ninja of the Year:
Winner:
Drew Drechsel
Sean Bryan

Jamie Rahn

Najee Richardson

Chris Wilczewski
People's Choice Awards: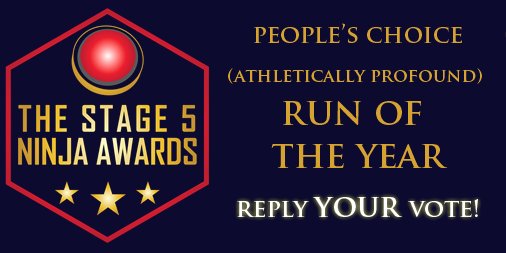 Jamie's shoeless run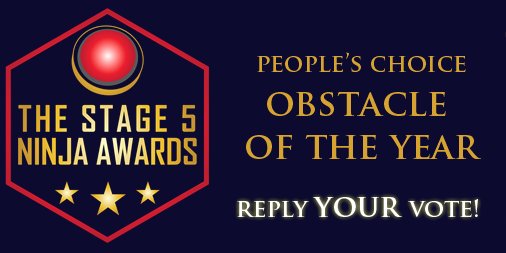 Mega Wall
(ANWNation Mega Wall introductory article)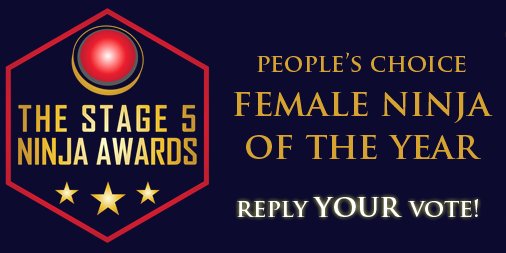 Jesse Labreck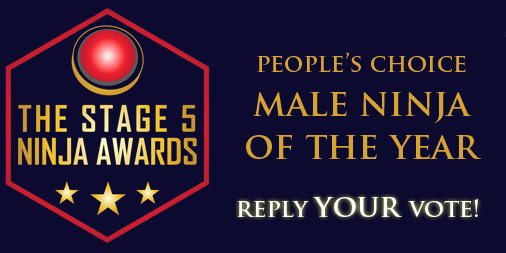 Drew Drechsel
-all pictures from https://www.nbc.com/american-ninja-warrior/photos